Rental Plugin For WordPress

Rental Plugin for WordPress
========================
Produced by Ecalypse, this is a complete solution for car, bike, motorbike, and other inventory rental companies. Rated 5* by independent reviews on Capterra.
We focus on working with successful car rental companies and creating long-term relationships with our clients. Make sure to contact us before you decide to purchase anything.
Here is a short introductory video about our software and our clients:
Quick installation tutorial
Important to know before you invest in our software license
We offer set up support for and functionality guarantee for 1 month after purchase on a clean functioning WordPress installation. After that, you can get a WordPress support plan from Ecalypse or anyone else or pay per session for debugging.
The software license is valid for one year. During this time, we offer free updates to the program which includes functionality updates and bug fixes.
The license automatically renews every year unless you cancel it. You can cancel any time. If you do, your updates will run until the end of the period.
License renewal is 15% cheaper than buying a new license. If you cancel the renewal and then want to renew again, you need to pay the original price.
For any other questions you can always contact us via email wpsupport@ecalypse.com or form at the bottom of the page.
What happens if you buy
On this page, you click the purchase button, then you will be taken to a check out page where you will fill in your details. We are based in the EU so we need to meet all legal obligations including taxation requirements.
After you fill in the details and make the payment, you will be taken to a check out page where you can download your packages. Also, you will be sent an email with the packages. If any of this does not happen within 30 minutes, contact us at wpsupport@ecalypse.com
Make sure to try to install within 30 day period to check for any issues. During this period, you can contact us and we will help you out with any problems. If you have any problems, simply contact wpsupport@ecalypse.com
If you are looking for ways how to work with your program, contact us or go to our SOLUTIONS CENTER
Price of this sotware
The first year license price is $127.
The license renewal rate is $108 and is billed automatically unless canceled.
Compatibility
All Ecalypse software is mutually compatible
We are always compatible with the latest version of WordPress. It can happen that a WordPress update disables some of our fuctions. In such case, we fix the issues within 5 business days. In meanwhile, our clients can use the previous version of WordPress and our SW.
We offer compatibility packs for any Rental theme on Themeforest or elsewhere. Contact us for details.
Extensions
Over the course of 4 years we have created with our clients a range of extensions. Previously we sold the licenses separately. Now, we bundled them in the following packages
Rental plugin -> it is this plugin that you are looking at. It comes bundled free of charge with our two themes
Payment extensions -> offers credit card accepting capability via a select payment gateway. Any one gateway from our catalogue
Advanced management extensions -> all other extensions in our catalogue including the calendar, location delivery fees, client login area, etc.
Additional information about Ecalypse
Ecalypse rental Backend demo
To get access to backend demo, please visit WordPress or search Ecalypse rental via your add plugin dashboard. You will get access to a slightly limited version of this plugin which will allow you to see the majority of the features.
Where can I turn to for help?
Shoot an email to wpsupport@ecalypse.com. We'll get back to you during the business week.
Can I use the plugin as a standalone solution with another theme?
In short- yes. We cannot however guarantee compatibility because of the sheer number of themes out there. We do offer premium compatibility packs for any Rental theme on Themeforest or elsewhere. Contact us for details.
What version of WordPress is supported?
We always make sure to support the latest current version of WordPress.
This solution uses the following proprietary technologies:
It also supports these state of the art features: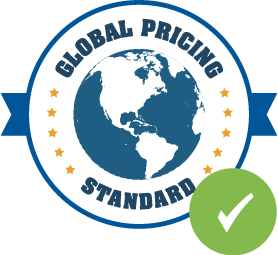 And is based on these technologies
..and a bunch of others, but we don't want to confuse you. The point is it works.